Video Consultations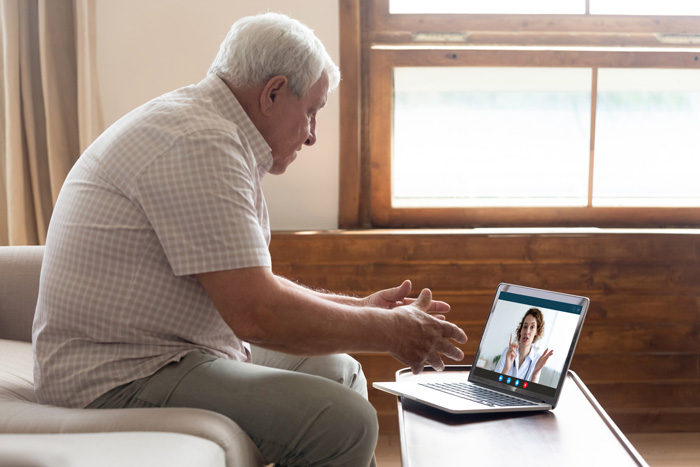 Real-time virtual consultations using modern communications technology has proved to be a crucial tool for delivering and improving healthcare in the recent years.
Since its invention in 1876, Alexander Graham Bell's first recorded telephone call was for medical help after he spilt sulphuric acid on himself. In November 1887, at the height of a scarlet fever epidemic in London, the medical journal The Lancet recognised the usefulness of the telephone in isolating fever patients, being comforting and curative and "materially lessening the fatigue and the risk of infection" ('The telephone in medical treatment', The Lancet, 5 November 1887, pg. 927)
Nowadays in the midst of COVID-19 pandemic and the risk of second waves, the number of face-to-face clinic appointment slots have been reduced to protect patients and healthcare professionals by allowing social distancing and reducing the need for patients to travel and be exposed to hospital and clinic environments.
The BMA (British Medical Association) and the NHS-X are encouraging the use of videoconferencing https://www.bma.org.uk/advice-and-support/covid-19/adapting-to-covid/covid-19-video-consultations-and-homeworking
Structured and regulated remote consultations have also been endorsed by the Royal College of Physicians and the Royal College of Surgeons for more efficient initial investigations and management, and alternative models for monitoring and managing patients. https://www.rcseng.ac.uk/coronavirus/recovery-of-surgical-services/tool-4/
OPENING HOURS
| | |
| --- | --- |
| Monday – Friday | 8:00 – 17:00 |
| Saturday | 9:00 – 12:00 |
| Sunday | – |
CLINIC LOCATION